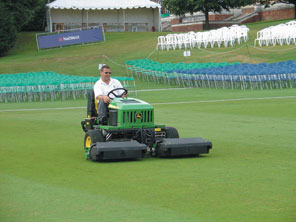 The Hayesthorpe Hotel in Croydon is the perfect accommodation for the busy business traveler, who needs a quiet place to rest, whether on a leisure trip or on a business visit to Croydon. Close to Gatwick Airport and London as well, Croydon is about 20 minutes from either point.
Close to the Whitgift School where the County Cricket
Club matches are held every season, as well as various other sporting competitions like swimming, fencing etc..
A number of prominent golf courses can be found close to this hotel in croydon, and to name a few; Purley Downs, Banstead Downs, Croham Hurst, Shirley Park, North Downs, Woodcote Park & Coulsdon Golf Courses are just within a few miles.
Preferred accommodation for the NLP Academy in Croydon and the Builder Training Center near Waddon Station.

The Faifield halls, the busy south end and the Whitgift Center are only a few bus stops away.

Free private parking space is available directly in front of the hotel.
Frequent fast trains from East Croydon to London Victoria as well as Gatwick Airport, coupled with the hotels quiet location in Croydon makes it an ideal stopover point.